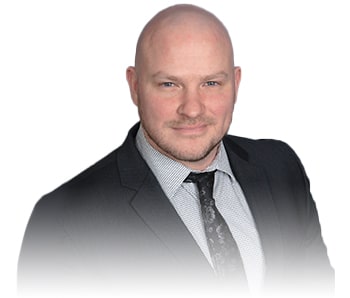 Zachary Glaza
Associate Attorney
Zachary Glaza is an attorney at Grabel & Associates who represents clients facing all types of criminal charges but has a special interest and experience in assisting people who are seeking to reinstate their Michigan driver's licenses. Mr. Glaza helps clients throughout every single step of the driver's license restoration process. From the initial interview all the way through to the Secretary of State license hearing, Mr. Glaza is there for his clients, helping guide and prepare them for the hurdles they will face along the way. He understands the importance of knowledge and preparation in these cases and puts in the time necessary to be fully invested in ready for success.
Mr. Glaza joined Grabel & Associates in 2015 and has spent a significant amount of his time and practice to helping those who have had their licenses revoked by the state due to drug or alcohol related convictions. Driver's license restoration cases are unique as people are required to appear before an administrative judge, usually on video, to convince that judge that the individual should be allowed to legally drive again. While the general idea might seem simple, hopeful drivers are commonly rejected as they did not follow the appropriate steps in order to properly meet the requirements to be relicensed. Mr. Glaza has dedicated a large part of his practice to helping people follow the correct steps to win their driver's licenses back so they can get back on the road again. His victory-driven focus and compassion for his clients has helped countless individuals get back on the road due to his efforts as an attorney with Grabel & Associates.
Mr. Glaza is an Oakland County native from the Pontiac, MI area. He is Milford High School graduate and a University of Michigan graduate, earning a bachelor's degree in computer science. Mr. Glaza later earned his law degree from Western Michigan University – Thomas M. Cooley Law School. Mr. Glaza started his legal career in 2015 after he passed the Michigan bar exam and was thereafter granted his law license.
Mr. Glaza is an active member of:
The State Bar of Michigan; and
When Mr. Glaza is not in the courtroom, he likes to play and listen to music, and attend concerts. Mr. Glaza also has a passion for learning about ancient history because he believes that the lessons learned from the past can be extremely beneficial towards the future.
If you are suffering from the consequences of a revoked driver's license and are looking to get your Michigan driver's license back, it is important to speak to an attorney who understands the right approach towards victory. Mr. Glaza is proud to offer a free consultation so you can have your initial legal questions answered without any risk or commitments. If you are looking for a driver's license restoration attorney who is ready to put in the work to help you get back on the road, then call attorney Zachary Glaza at Grabel & Associates today at 1-800-677-9795 or email at zacharyglaza@grabellaw.com.